30 ноября 2016 Russian Art Auctions
30 нояб. 2016
Указатель художников / Полный каталог
---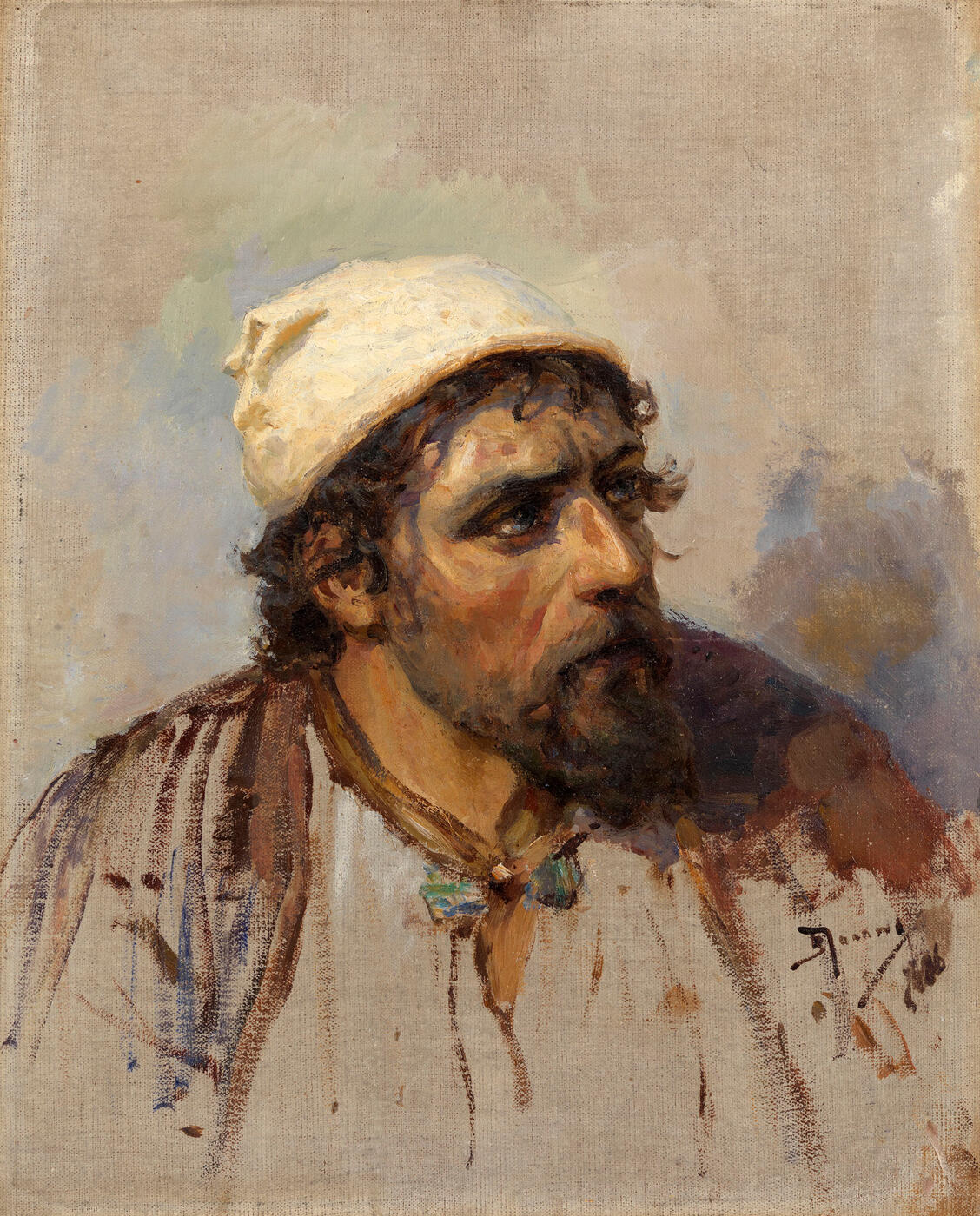 53. POLENOV, VASILY (1844-1927)
Study of Christ, signed and dated 1886.

Oil on canvas, laid on cardboard, 38.5 by 31 cm.
60,000–90,000 GBP

Provenance: Collection of A. Koshelev, c. 1950.
Private collection, USA.
Private collection, UK.

Authenticity of the work has been confirmed by the expert V. Petrov.
Authenticity has also been confirmed by the expert E. Paston.

Exhibited: V. D. Polenov, Exhibition Hall of the Union of Artists of the USSR, Moscow, 1950 (label on the reverse).
Russkaya zhivopis vtoroi poloviny XIX veka i nachala XX veka, Central House of Workers of the Arts of the USSR, Moscow, 1951–1952 (label on the reverse).

Literature: Exhibition catalogue, V. D. Polenov, Moscow, 1950, p. 37.

The present lot is a study for the painting Christ and the Sinner, 1888, now in the collection of the State Russian Museum, St Petersburg.

Vasily Polenov's Biblical series constitutes not only an exceptional part of the artist's oeuvre, but equally of the 19th century Russian realist school as a whole. This shoulder-length study of Christ in a head-dress is part of the artist's preparatory work for one of the greatest canvasses of that series.

The idea for the painting originated in the artist's mind as early as 1868 while he still was a student at the Imperial Academy of Arts. He worked on it for more than a decade, finishing the canvas in 1888. Altogether, Polenov created over 150 studies, drawings and versions of the work.

Executed in a broad, impressionistic manner, Study of Christ is a vivid illustration of Polenov's skill as a colourist. The writer Vikenty Veresaev wrote of Christ and the Sinner which he saw at one of the Peredvizhniki exhibition: "The painting gives us Christ in the only possible way in which we can now envision him – not as God, but as a man with an incredibly large soul." This felicitous appraisal can be applied in full to the expressive and vivacious study offered here which is a depiction of the protagonist of this iconic painting.
---
Примечания к символам:
* Указывает, что применяется импортная пошлина в размере 5%.
Ω Указывает, что применяется импортная пошлина в размере 20%.
§ Указывает на то, что применяется право на перепродажу художников.
† Указывает на то, что применяется стандартная схема НДС, и