25 - 28 ноября 2012 Russian Art Auctions
25 нояб. 2012
Указатель художников / Полный каталог
---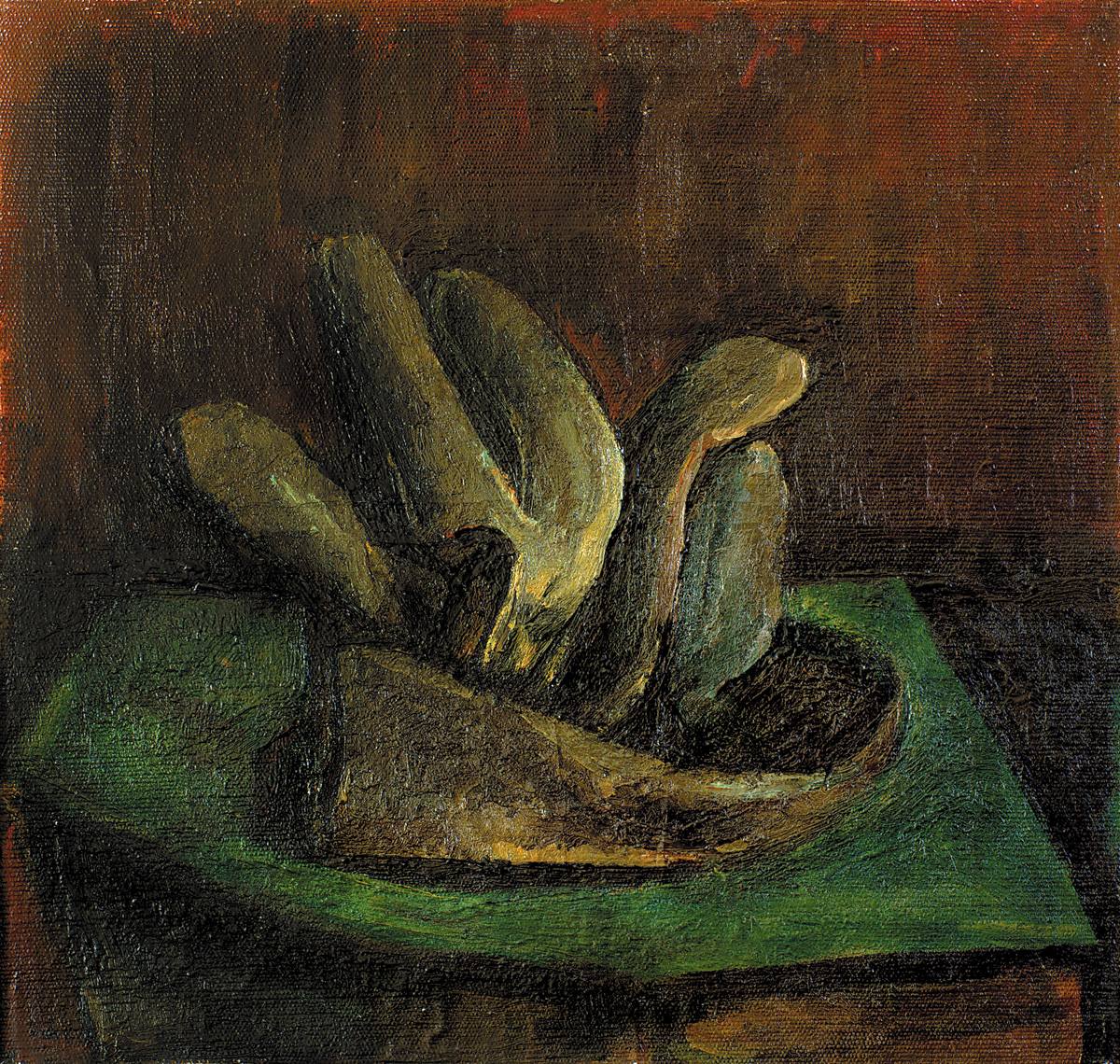 * 133. ROZHDESTVENSKI, KONSTANTIN (1906–1997)
Glove, signed and dated 1939 on the reverse.

Oil on canvas, laid on board, 34 by 36 cm.
40,000–60,000 GBP

Provenance: Collection of the artist's family.
Private collection, Europe.

Exhibited: Konstantin Rozhdestvenskiy. K 100-letiyu so dnya rozhdeniya, The State Tretyakov Gallery, Moscow, 28 November 2006–28 January 2007, No. 95.

Literature: Exhibition catalogue, Konstantin Rozhdestvenskiy. K 100-letiyu so dnya rozhdeniya, Moscow, Art Media, 2006, p. 523, No. 95, illustrated.

One of the most interesting and original pupils and followers of Kazimir Malevich, Konstantin Rozhdestvenski not only cultivated the style of his great teacher, but also brought his modernising avant-garde ideas to progressive Russian art of the 1930s, while at the same time preserving his own recognisable identity. The artist painted many decorative and abstract landscapes and still lifes harking back to Malevich's post-suprematist creative work, experimenting with coloured planes, colouration and composition. Rozhdestvenski's works are distinguished by volume, which was not a feature of the school's other representatives, by depth of perspective, and by characteristically recessed space often built into a square on the canvas. The present lot Glove, which dates to 1939, is a typical still life example from the art of "the left" in the 1920s and 1930s, when the attempt to invade the world of old, cast-off things embodied the individualisation of the artist's loneliness and withdrawal into a state of redemptive silence to offset the stupefying senselessness of propagandist slogans.
---
Примечания к символам:
* Указывает, что применяется импортная пошлина в размере 5%.
Ω Указывает, что применяется импортная пошлина в размере 20%.
§ Указывает на то, что применяется право на перепродажу художников.
† Указывает на то, что применяется стандартная схема НДС, и