MacDougall Auctions, 12-18 июня 2008 г.
12 июня 2008
Список художников / Полный каталог
---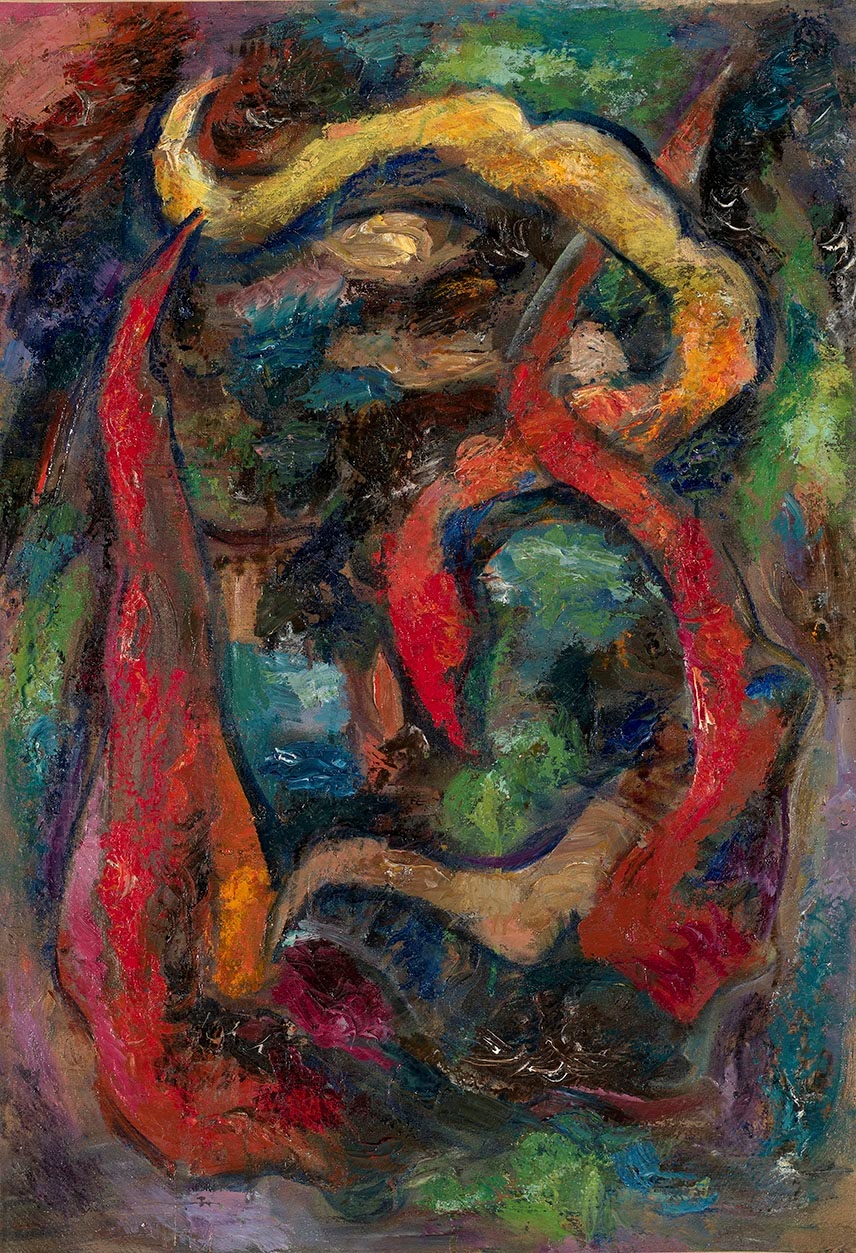 * 40. BARANOFF-ROSSINE, VLADIMIR 1888-1944
Abstract Composition No. 3

Oil on canvas, 73 by 50 cm.
200,000-300,000

Provenance: Private collection, Switzerland.

Exhibited: Vladimir Baranoff-Rossine, The State Tretyakov Gallery, June-August 2002.

Literature: Exhibition catalogue, Vladimir Baranoff-Rossine, Trilistnik, Moscow, 2002, p. 76, No. 56 illustrated.
Andrey Sarabianov, Baranov-Rossine, Trefoil Press, Moscow, 2002, p. 113.

The life of the master painter, drawer and sculptor of the Russian avant-garde, Vladimir Baranov-Rossine, was a dramatic one. He studied in Odessa, then entered the Higher Arts College which was part of the Academy of Arts in St Petersburg. In 1912, together with Marc Chagall, Osip Tsadkin, Alexander Archipenko and Chaim Soutine, he became a habitue of the famous Paris La Ruche studios, taking part in Salons and reworking in his own style the full-blooded, resonant colours and dynamic of the non-figurative compositions of Orphism.

At exhibitions outside of Russia he used the name Daniel Rossine, choosing the surname in honour of Rosinante, Don Quixote's famous steed. After returning to his homeland in 1917 he joined this name to his own surname. From then on until the end of his life he was known as Baranov-Rossine, and it is by this name he is remembered by 20th century art history.

Like many Russian avant-garde artists, Baranov-Rossine welcomed the revolutionary changes in his homeland with enthusiasm. He placed great hopes on the free development of art and actively engaged in volunteer and teaching work. He ran a painting studio at the Petrograd Free Art Education Studios and, after moving to Moscow, taught at the Higher State Art and Technical Studios.

In 1918 Baranov-Rossine had a solo exhibition in Petrograd and in the same year his works were shown at the Moscow Exhibition of Pictures and sculptures by Jewish Artists.

In 1923–24 he put into practice composer Alexander Scriabin's ideas on the synthesis of music and colour. He built the Optophonic piano, the keys of which corresponded not only to sounds but also colours, so that the player could project over three thousand colour shades onto a screen. In Moscow and later Paris he staged the first musical colour concerts using the Optophonic.

In 1925, with the increased attacks on leftist art, Baranov-Rossine emigrated to Paris, settling there and exhibiting every year at the Salon des Independents. He continued to experiment, devising a new principle of plasticism in painting and sculpture based on the use of the Mobius strip, turning to surrealist images and creating polychrome abstract figures out of different materials.

Baranov-Rossine's art represents a combination of the different styles characteristic of the Paris school: Post-Impressionism, Cubism and Cubo-Futurism. His works bring together elements derived from Matisse, Gauguin, Picasso, Sinyak, Larionov and Burlyuk in a quest towards synaesthesia, a merger of plastic and musical principles in one work, as in his first Paris period.

His Abstract Composition No.3, which is presented here for auction, belongs to his second Paris period, a time when the artist turned to the creation of original "biomorphic" structures which simulated the dynamic and tension of natural processes. Baranov-Rossine's views underwent perceptible changes in those years, the dominant part of his art being filled by abstract compositions. His canvases usually had titles such as Abstract Forms, Abstract Compositions or Abstract. These images are dramatic colour entities born of the artist's imagination and talent; the viewer is struck by the intensity of colour and the strange pulsating rhythm of structures flowing into one another. Photodynamic painting, which Rossine wrote of on a number of occasions in letters to his friend the artist Robert Delon, is the particular vision of the Russian avant-gardist captured in these works.

Abstract Composition No.3, one of his typical 1930s works, shows how the artist put into practice his principle of plasticism using Mobius strips, which served as a leitmotif for the majority of his abstract canvases. The fanciful three dimensional composition is the result of an experiment played out by the artist in two areas simultaneously; space and colour. Pieces of touching and overlapping red and white structures, leading their own tense lives, pulsate and move in a space filled with other-worldly colour expression. This abstract is a clear embodiment of the ideas of "dynamic painting" and "total musicality" that so fascinated Baranov-Rossine, refracting features of Orphism and Cubism in the manner typical of the artist.

---
Notes on symbols:
* Indicates 5% Import Duty Charge applies.
Ω Indicates 20% Import Duty Charge applies.
§ Indicates Artist's Resale Right applies.
† Indicates Standard VAT scheme applies, and the rate of 20% VAT will be charged on both hammer price and premium.