12 October 2015 Russian Art Auctions
12 October 2015
---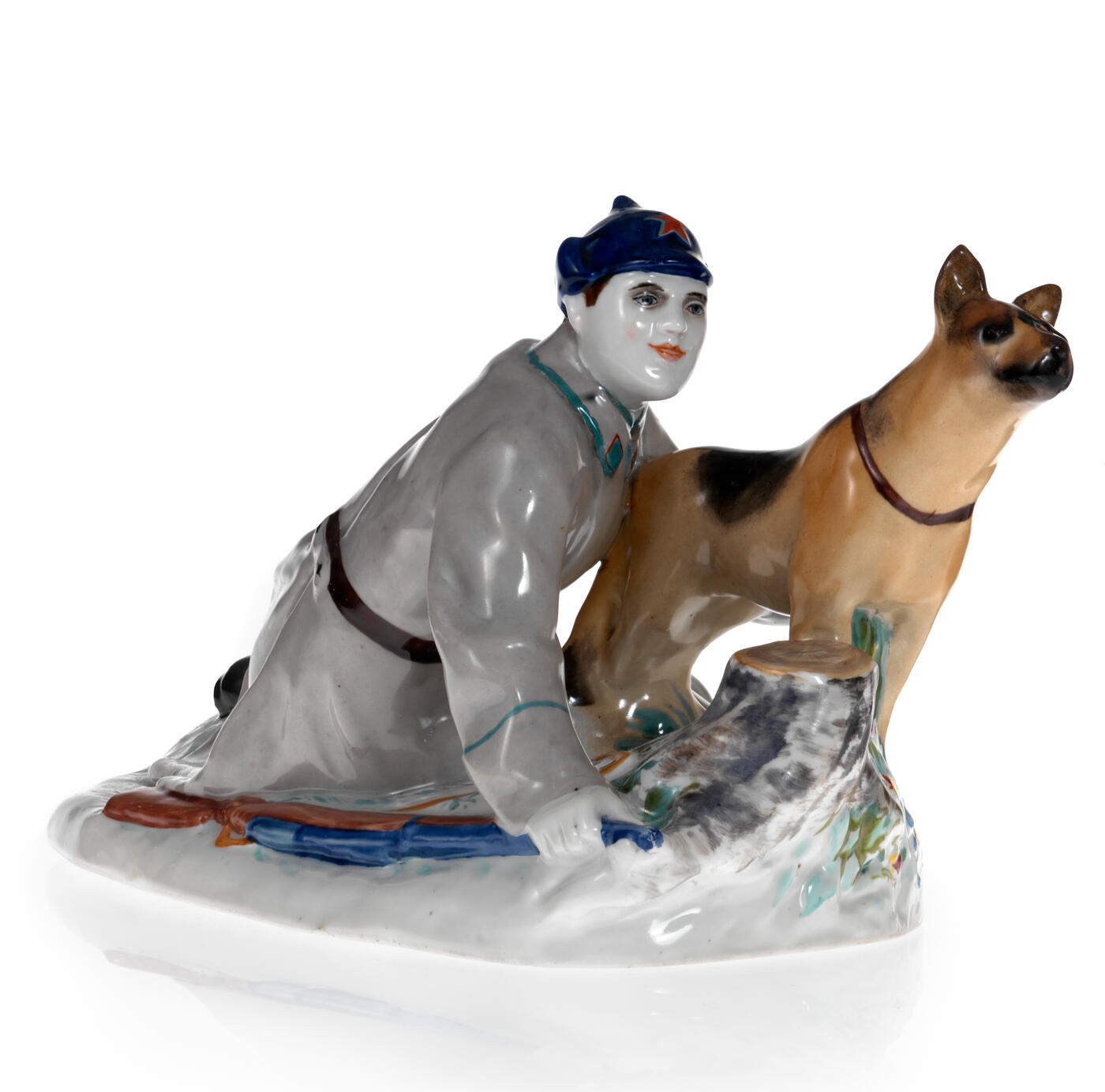 201. An Extremely Rare Porcelain Figurine of a Red Army Soldier with a Dog



12,000-15,000 GBP

ALEKSEY ZHIRADKOV, PAINTING BY A. IVANOV, LOMONOSOV STATE PORCELAIN MANUFACTORY, LENINGRAD, 1937

Height 14 cm, length 27 cm.

Realistically modelled, wearing a grey military greatcoat and blue saucer cap with red star, lying behind a tree stump and holding a German Shepherd dog, on naturalistic base imitating grass, signed and dated, apparently unmarked.

The collection of Soviet porcelain offered at auction spans a period of nearly 40 years and consists of works from the best-known manufactures in the Soviet Union: the Leningrad Porcelain Factory and the Leningrad Factory of Porcelain Wares. The artists and designers who created the sculptural compositions for this porcelain had a consummate grasp of their subject matter and materials. Their creations are idealised and endearing representations of Soviet people at work and rest and in feats of heroism, with themes ranging from military to sport, children's games, daily life and holidays, circus and theatre.

The works to be auctioned include the only known cobalt version of Mounted Body Guards, a justly famed work by Natalia Danko, who was one of the greats of Soviet porcelain from the 1930s. This trial version was never mass-produced and is therefore a rarity. The group Ready for Labour and Defence is another rare work by Danko. Its military theme, monumental style, austerity of plastic form and deliberately spare colouration is definitive of her work in the first half of the 1930s.

Konstantin Ryzhov, also a prominent artist at the Leningrad Porcelain Factory, is represented by the pieces On Guard, Border Guard and Mother Bathing Her Child. The paintwork on the cast of Alexey Zhiradkov's Red Army Soldier with a Dog is unique and enables it to be dated to 1937.

The more relaxed post-war climate is reflected in the new themes of the porcelain produced from the late 1940s to the early 1960s. Peaceful scenes of Soviet life come to the fore and the figurines include mothers, schoolchildren, students, and even domestic pets, as in Boris Vorobyev's Kashtanka. The cast of this canine sculpture, made at the newly founded Leningrad Factory of Porcelain Wares, is one of only two that are known (the other is held in the collection of Elagin Palace in St. Petersburg). All of the best Lomonosov State Porcelain Manufactory sculptors of this period – the artists who ensured its enduring reputation in the post-war period – are represented in the present collection. The last of the Leningrad Porcelain Factory's genre figures were produced in the 1960s and marked the end of an era.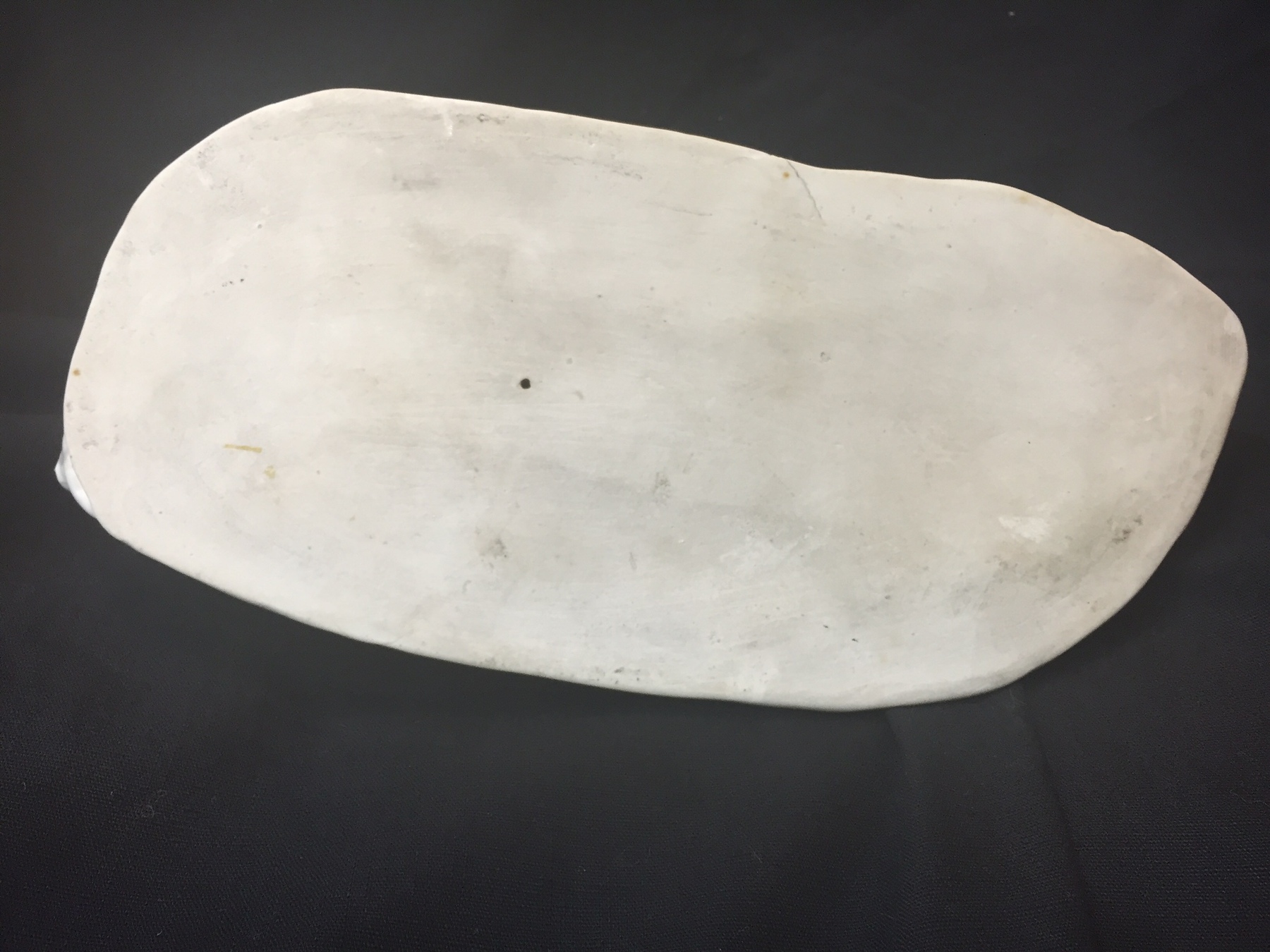 ---
Notes on symbols:
* Indicates 5% Import Duty Charge applies.
Ω Indicates 20% Import Duty Charge applies.
§ Indicates Artist's Resale Right applies.
† Indicates Standard VAT scheme applies, and the rate of 20% VAT will be charged on both hammer price and premium.