4 June 2014 Russian Art Auctions
4 June 2014
---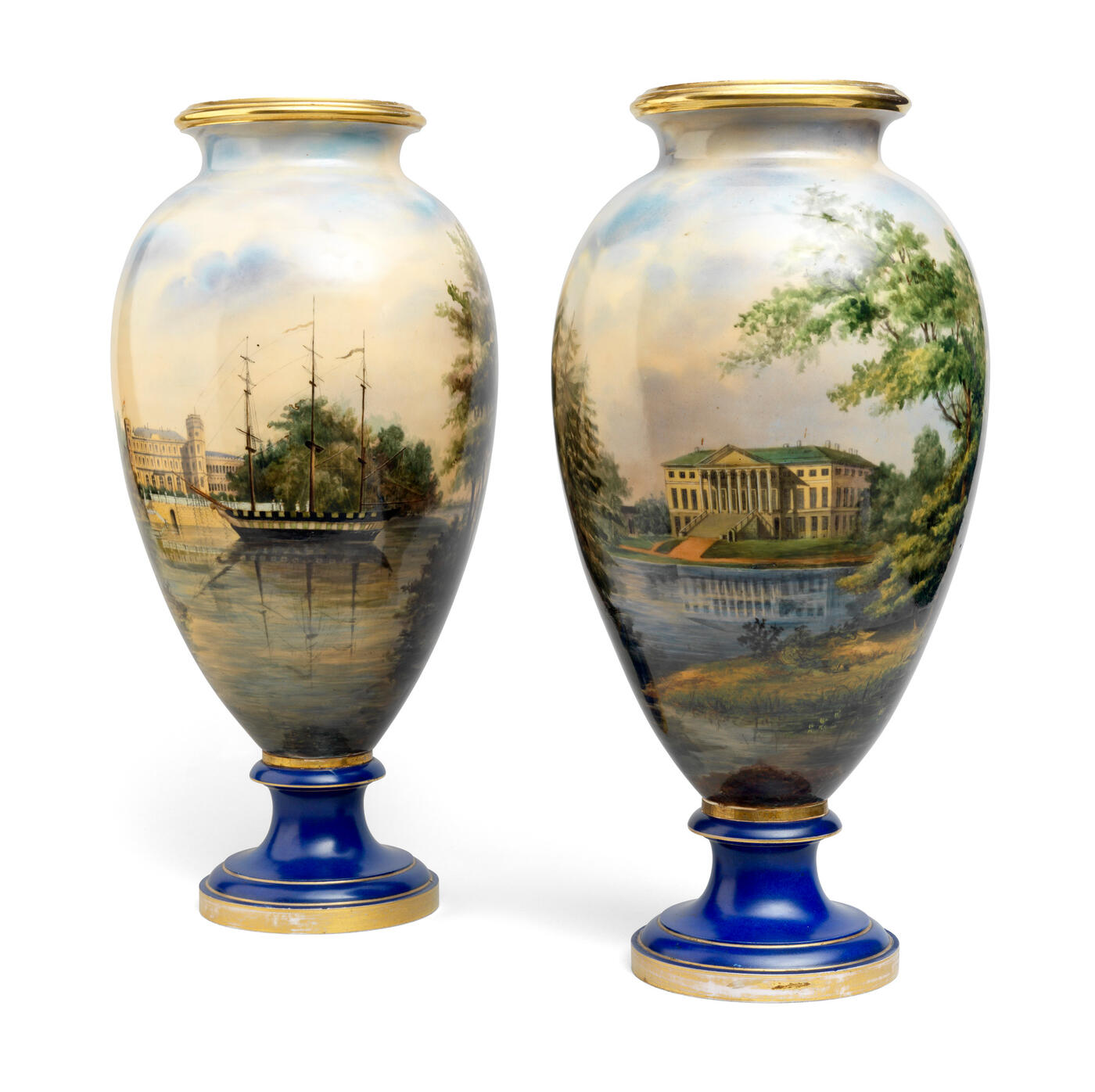 515. A PAIR OF PORCELAIN VASES WITH VIEWS OF THE IMPERIAL SUMMER RESIDENCES
IMPERIAL PORCELAIN MANUFACTORY, PERIOD OF ALEXANDER II (1855–1881)

Height 53 cm each.
80,000–120,000 GBP

Baluster form, painted with picturesque views of the Imperial summer residences and park pavilions: the Gatchina Palace and the Tsaritsyn Pavillion in Peterhof on one vase; the "Grot" Pavillion in Tsarskoe Selo and the English Palace in Peterhof on the other; with sky-blue stems and gilt rims, with green Imperial ciphers for Alexander II.
Alexander II's reign was a pivotal period in Russian history; known as the Tsar Liberator he was responsible for numerous reforms aimed at modernising Russia. This atmosphere of liberal reforms had an effect on court culture. The number of Imperial commissions of grand gifts made of porcelain were significantly reduced and from 1862, the main present for Easter became a porcelain egg, which previously would have been presented together with palace vases, services, sculptures etc. The Cabinet was also striving to reduce the number of Imperial presentation pieces and diplomatic gifts, which lead to very low production of grand, time-consuming and expensive objects, most of which were made before 1870. During this period, the initiative of managing the porcelain production was taken by Empress Maria Alexandrovna. She expressed her discontent at the forms as well as the painted decorations used by the manufactory and instructed them to follow the lead in fashion taken by the English porcelain producers. Soon, all raw materials used by the Imperial manufactory were foreign, delivered from London, Berlin or Paris. Just like the forms, the designs were also transformed and became characterised by fairly simple, bucolic landscapes, pale flower sprays and garlands, pretty nymphs and cupids. A new generation of porcelain painters, including "florists" K. and F. Krasovskiy, T. Spiridonov, F. Lapshin, A. Midin, A. Morozov and G. Pischulin were responsible for executing the Empress's vision.

Alongside Maria Alexandrovna, Grand Duke Alexander Alexandrovich took particular interest in porcelain and understood its unique properties. He is widely credited with outlining the direction of reforms in porcelain production and the change in artistic direction. Porcelain production under Alexander II is full of innovative technical solutions and new artistic promises. It is considered to be one of the most interesting periods from the point of view of experimenting with new shapes, pastes, textures and decorative techniques. It may not be as grand, decorative and expressive as porcelain of the period of Nicholas I, but it is very pleasing to the eye and better suited to everyday life. The present pair of vases, characterised, by their simple baluster form with no bronze mounts or handles and subtly painted views of the Imperial Summer residences, are a superlative example of the porcelain production under Alexander II.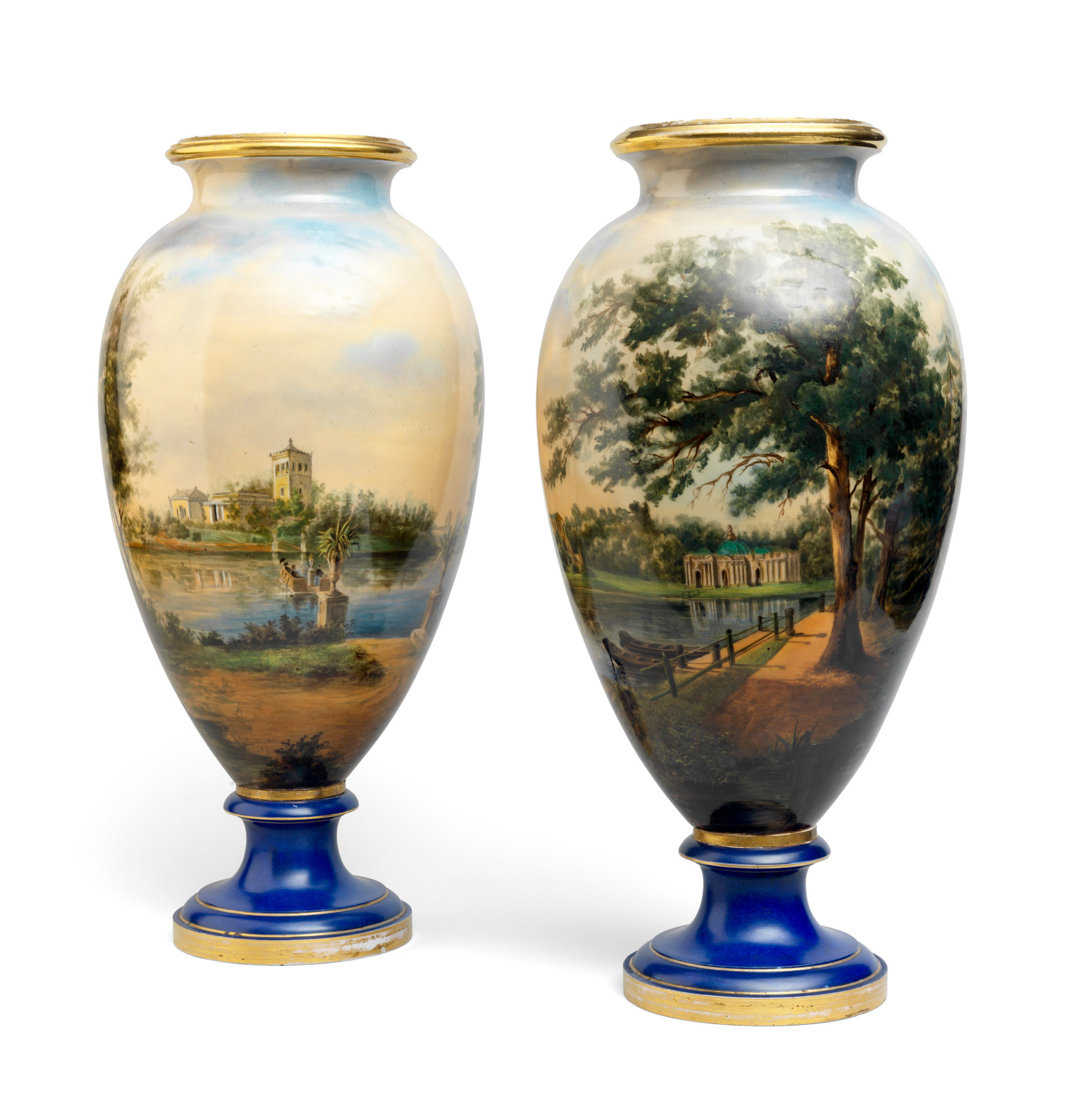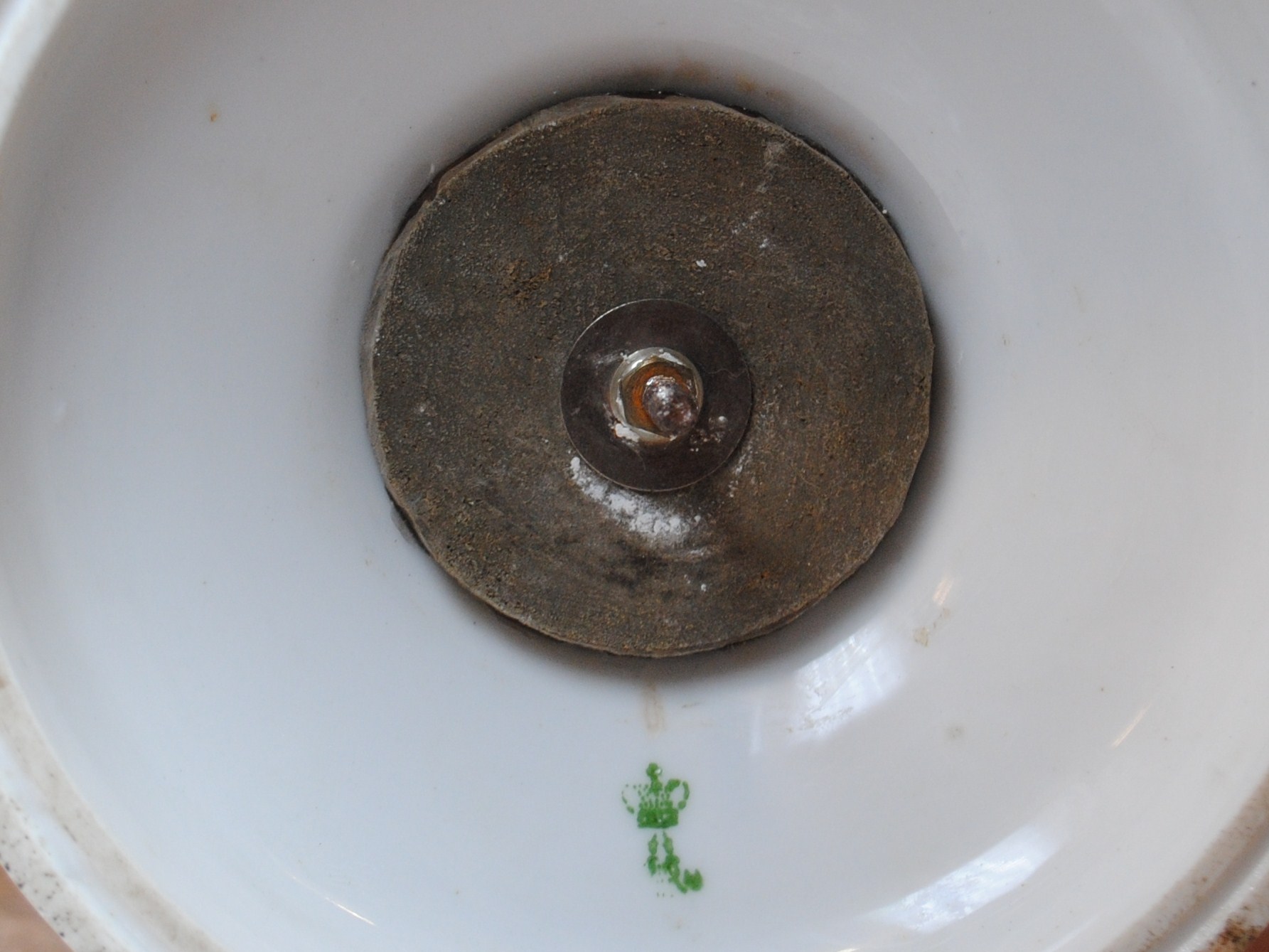 ---
Notes on symbols:
* Indicates 5% Import Duty Charge applies.
Ω Indicates 20% Import Duty Charge applies.
§ Indicates Artist's Resale Right applies.
† Indicates Standard VAT scheme applies, and the rate of 20% VAT will be charged on both hammer price and premium.