MacDougall's Russian Art Auctions 8-9 June 2011
8 June 2011
---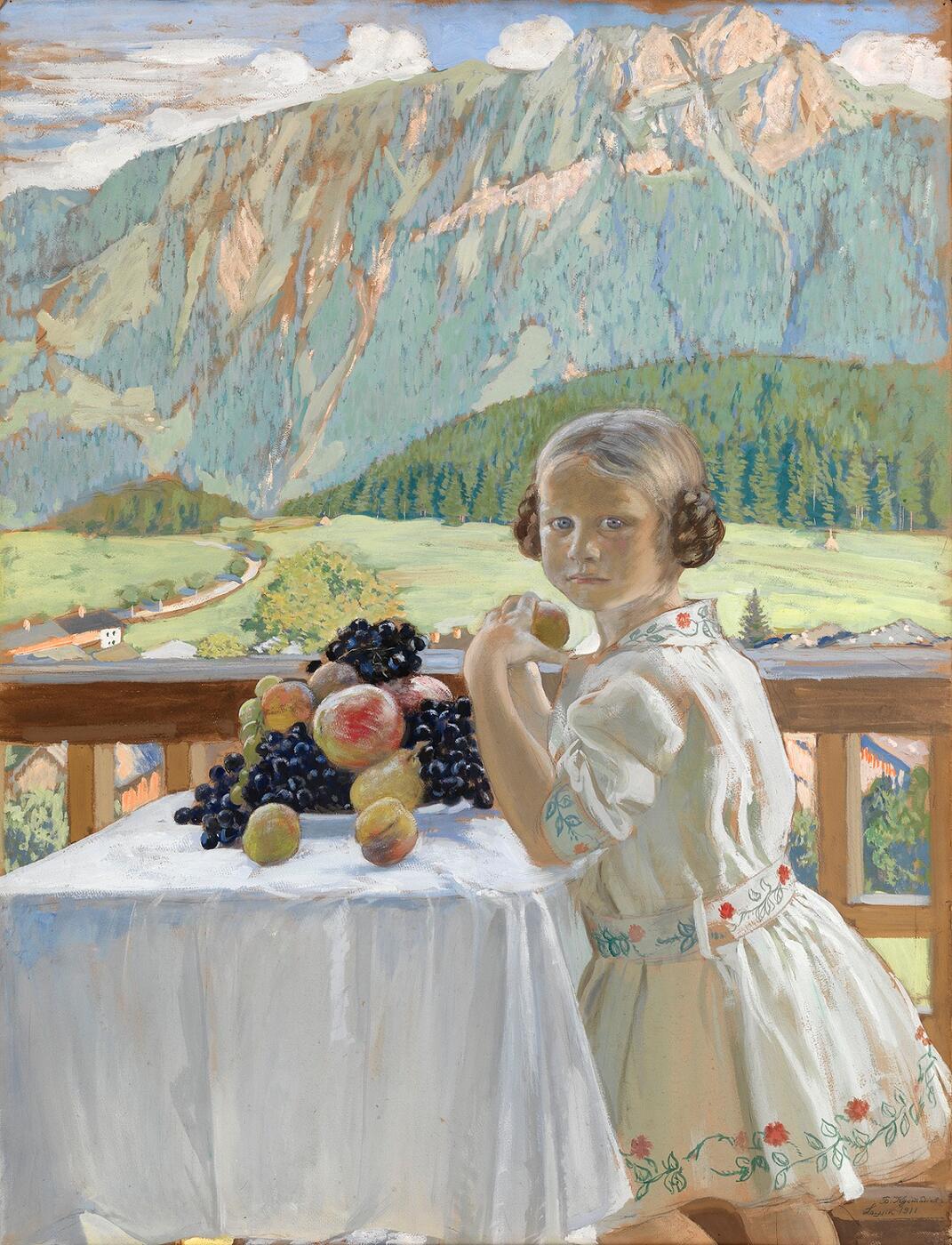 * 21. KUSTODIEV, BORIS (1878-1927)
Portrait of Irina Kustodieva, signed, inscribed "Leysin" and dated 1911, further signed and inscribed in Cyrillic on the reverse.

Tempera on cardboard, 107 by 81.5 cm.
1,200,000-1,800,000 GBP

Provenance: Private collection, USA.

Exhibited: World of Art Exhibition, St Petersburg, Moscow, Kiev, 1912, No. 135.
Baltic Exhibition, Malmö, Sweden, 1914, No. 3126.
The Russian Art Exhibition, Grand Central Palace, New York, USA, 1924, No. 426 (numbered on the reverse).

Literature: Exhibition catalogue, World of Art Exhibition, St Petersburg, 1912, p. 10, No. 135, listed.
Exhibition catalogue, Baltiska Utställningen. Konstavdelningen [Baltic Exhibition, Art Section], Malmö, 1914, p. 224, No. 3126, listed.
Exhibition catalogue, The Russian Art Exhibition, Grand Central Palace, New York, 1924, No. 426, listed.
V. Voinov, B.M. Kustodiev, Leningrad, 1925, p. IX, illustrated.
M. Etkind, Boris Kustodiev, Moscow, 1960, p. 82, illustrated; p. 195, listed.
I. Kustodieva, "Dorogiye vospominaniya", in B.M. Kustodiev. Pis'ma. stat'yi, zametki, interv'yu, Leningrad, 1967, p. 318.
I. Kustodieva. "Vospominaniya ob ottse Borise Mikhailoviche Kustodieve", in S. Kaplanova, Novoe o Kustodieve, Moscow, 1979, p. 122.
M. Etkind, Boris Kustodiev. Al'bom, Moscow, 1982, p. 17; p. 92, No. 55, illustrated.

For further information on this lot, please refer to a separate brochure.


Portrait of Irina Kustodieva is not only a masterpiece of Kustodiev's portraiture but also one of the most lyrical images of childhood in early 20th century Russian art.

In May 1911, at the behest of his doctors, the artist set off for treatment in Switzerland. Here, with very little chance to paint, he spent about a year in a private clinic at the resort of Leysin. How hard it was for him to endure the enforced inactivity, and how depressing he found that kind of "half-life, with no work and no meaning". This made it all the more important that he had his nearest and dearest - his wife and children - close at hand.

Once, in a letter to his small daughter, the artist praised her ability to pose: "Little Iyichka [Kustodiev's niece] is sitting for me now… She poses very well, but yesterday she didn't want to and she cried. You never cry when you're sitting for me, because you're a big girl and you understand that it has to be done…" These words were addressed to Irina when she was four years old. In our portrait she is six, and the delightful little girl looking out at us seems slightly comical in her intense seriousness. She has momentarily forgotten her restless curiosity, naughtiness and mischief, and is looking attentively and perceptively at her father as he sits at his easel. It is as if the whole picture were bestowed with the warmth with which Kustodiev paints his beloved Irinushka, Putya, Putyasha, Putenyshka, as she was variously referred to by her artist father. Her bright eyes, a brilliant blue, shine gently. Kustodiev abandons his energetic, quivering brush technique and despite the delicateness of his young model, achieves a solidity of form, whilst maintaining the luminescence of the air.

That Kustodiev is a painter of happiness is due to his very nature. For this reason he can convey, like no other artist, the light shining in the eyes of a child, making his images positively quiver with life. Every one of his touching portraits of his daughter reminds us of this - a series begun only four hours after her entry into the world with a portrait of "something red, misshapen and swaddled like a cabbage roll" and which continued right up until the artist's death.

Kustodiev brought the present portrait with him when he returned to St Petersburg from the clinic in the autumn of 1911. Not long after he gave it to the organisers of the World of Art exhibition, which was being planned for early 1912.

In 1914 it was sent to the great Baltic Exhibition in the Swedish town of Malmö, where, together with other works by Russian artists, it remained for ten years, thanks firstly to the outbreak of the First World War and then to the Revolution. It was not until 1923 that Igor Grabar and Sergei Vinogradov were able to come to an agreement with the Swedes and with Kustodiev - who had thought his picture lost for ever - for the majority of the "Russian pictures" to be transferred from Sweden to America for the first large-scale exhibition of Russian artists in New York, organised by the Soviet government. The exhibition opened on 8 March 1924. It was proposed that this should be a selling exhibition; however, the Russian artists' canvases sold rather badly, so the organisers decided to send the pictures on a tour around the southern and northern States.

The first group included towns such as New Orleans, Lexington, St Louis, Kansas and Memphis; the second, Baltimore, Columbus, Waterbury and Cincinnati. The tour was a big commercial success. A number of pictures were bought by well-known Russian émigrés and the remainder by American art lovers and provincial magnates. Along with pictures of the life of Christ by Polenov and Nesterov, rural genre scenes by Arkhipov and a nude by Serebriakova, the portrait of Irina Kustodieva also remained in America. Now, for the first time in decades, it is again offered for sale: it would be a real gem, even among the most distinguished of collections of Russian art.

For further information on this lot, please refer to a separate brochure.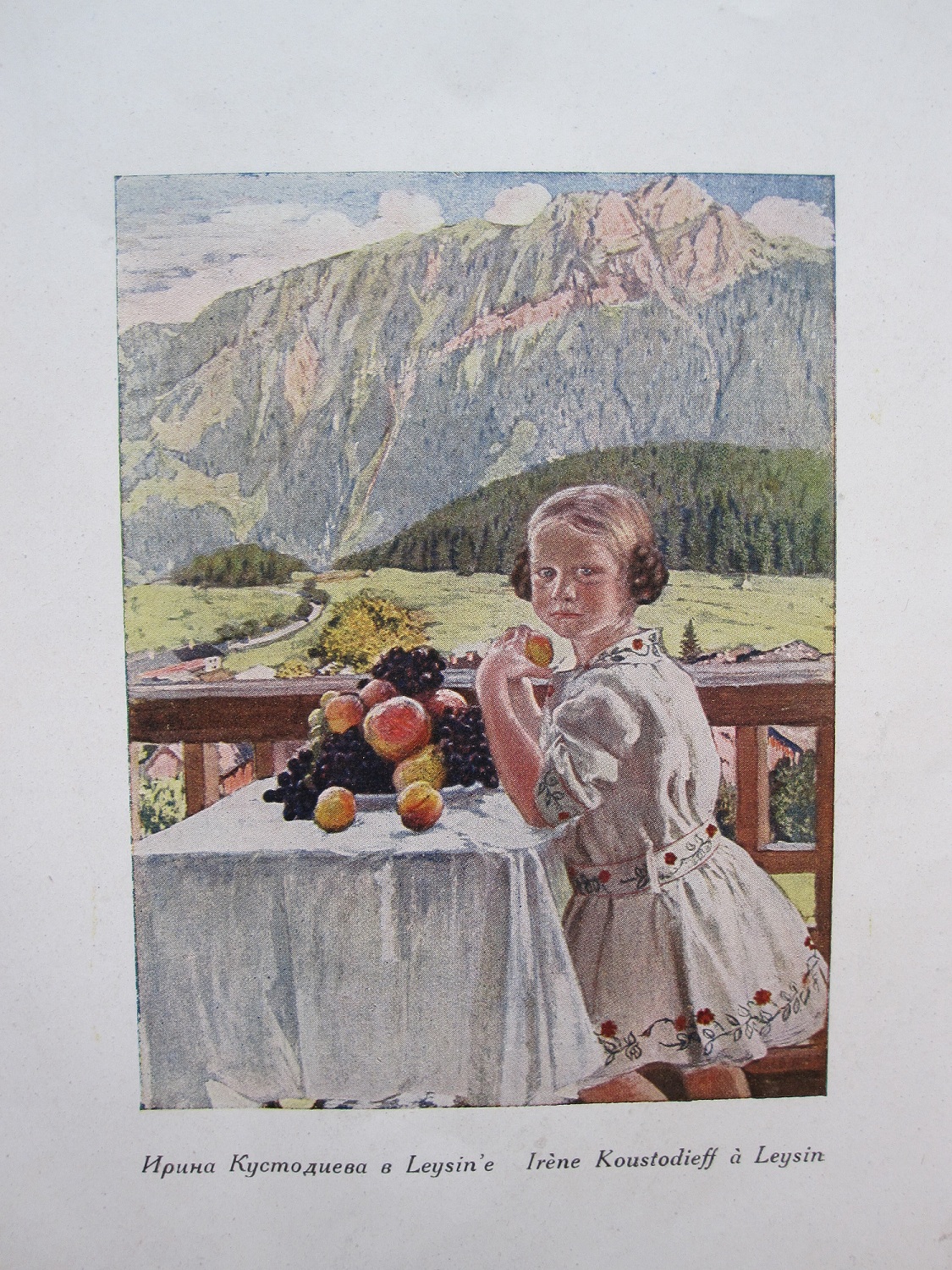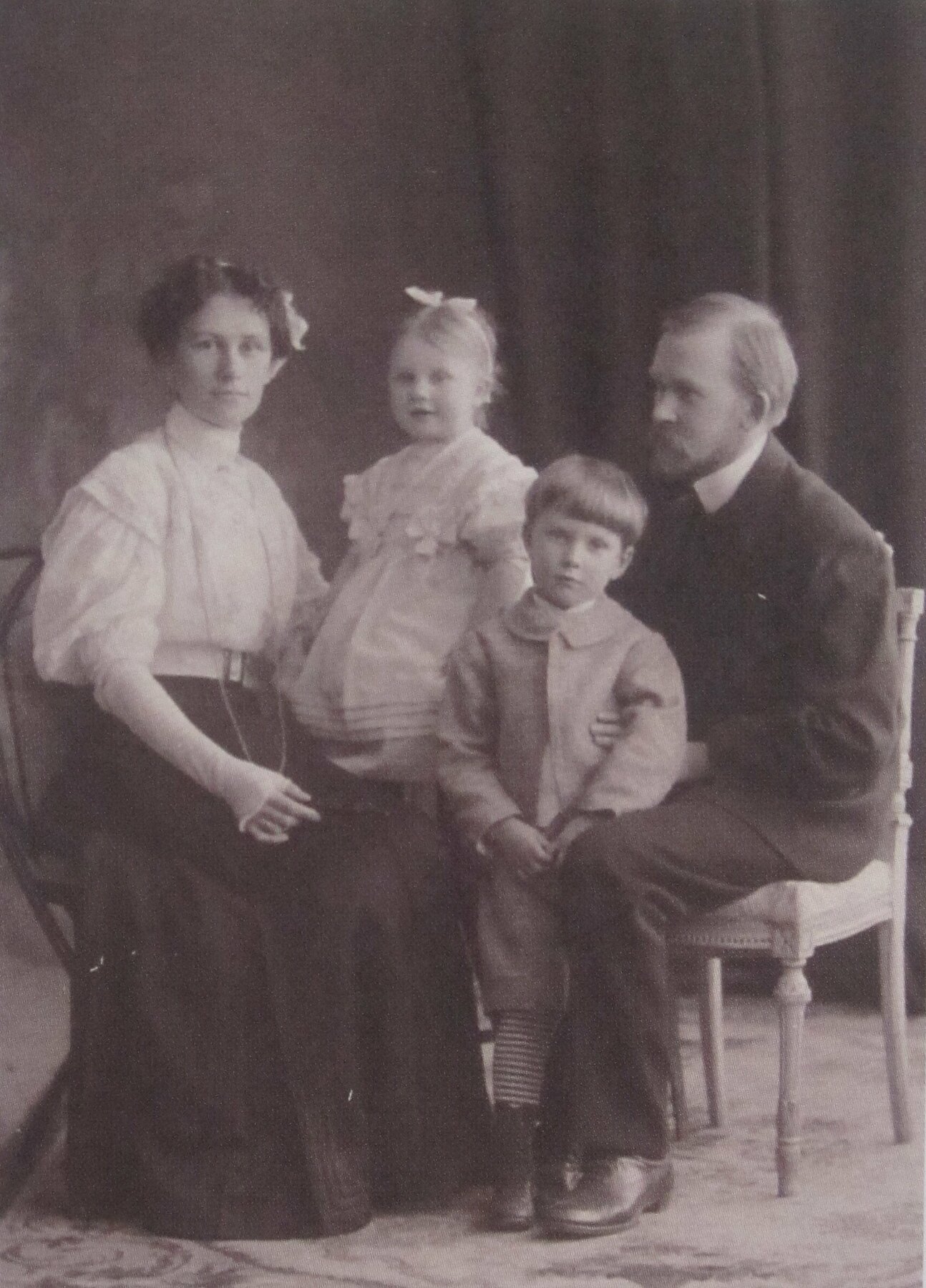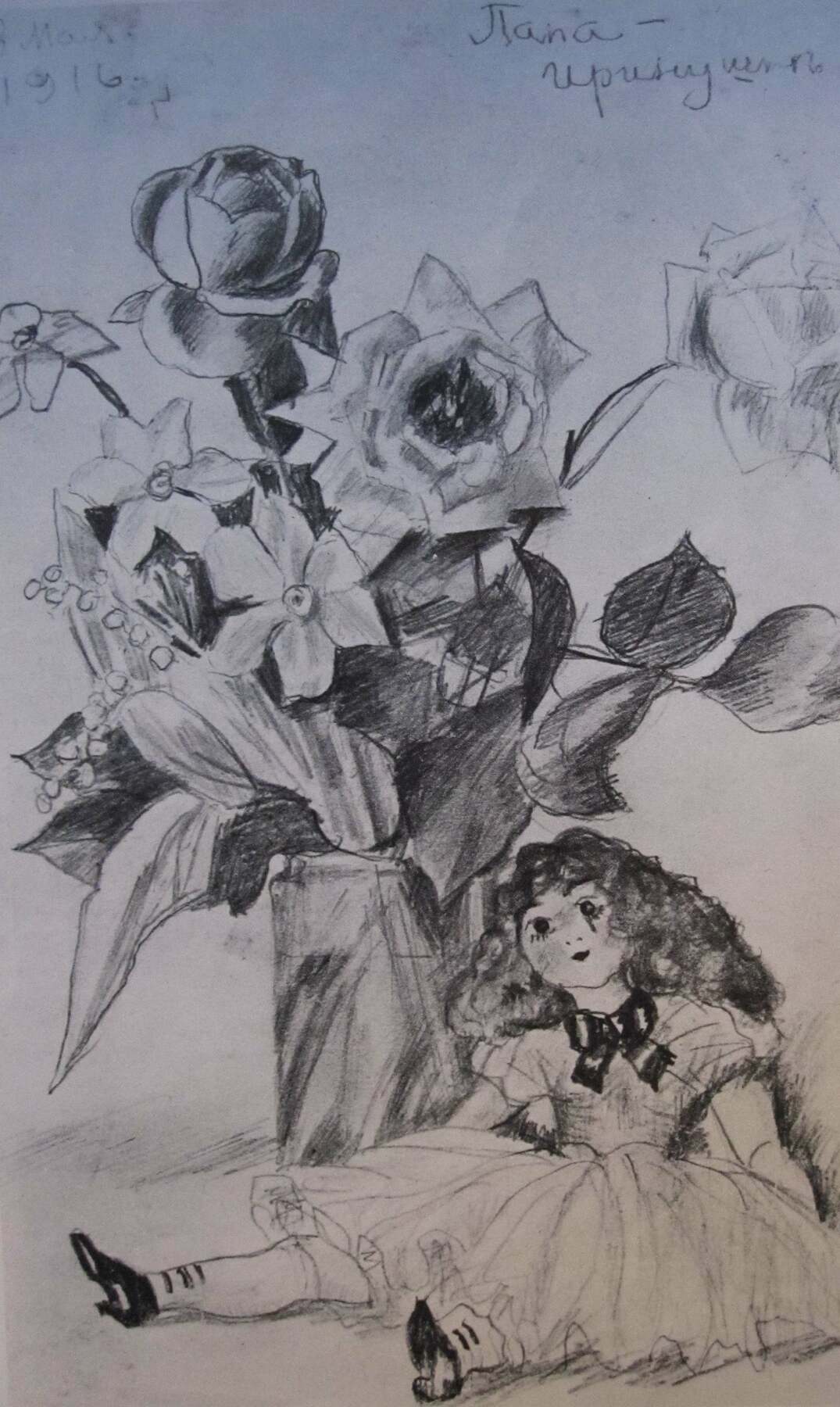 ---
Notes on symbols:
* Indicates 5% Import Duty Charge applies.
Ω Indicates 20% Import Duty Charge applies.
§ Indicates Artist's Resale Right applies.
† Indicates Standard VAT scheme applies, and the rate of 20% VAT will be charged on both hammer price and premium.