MacDougall Auctions 2-3 December 2009
2 December 2009
---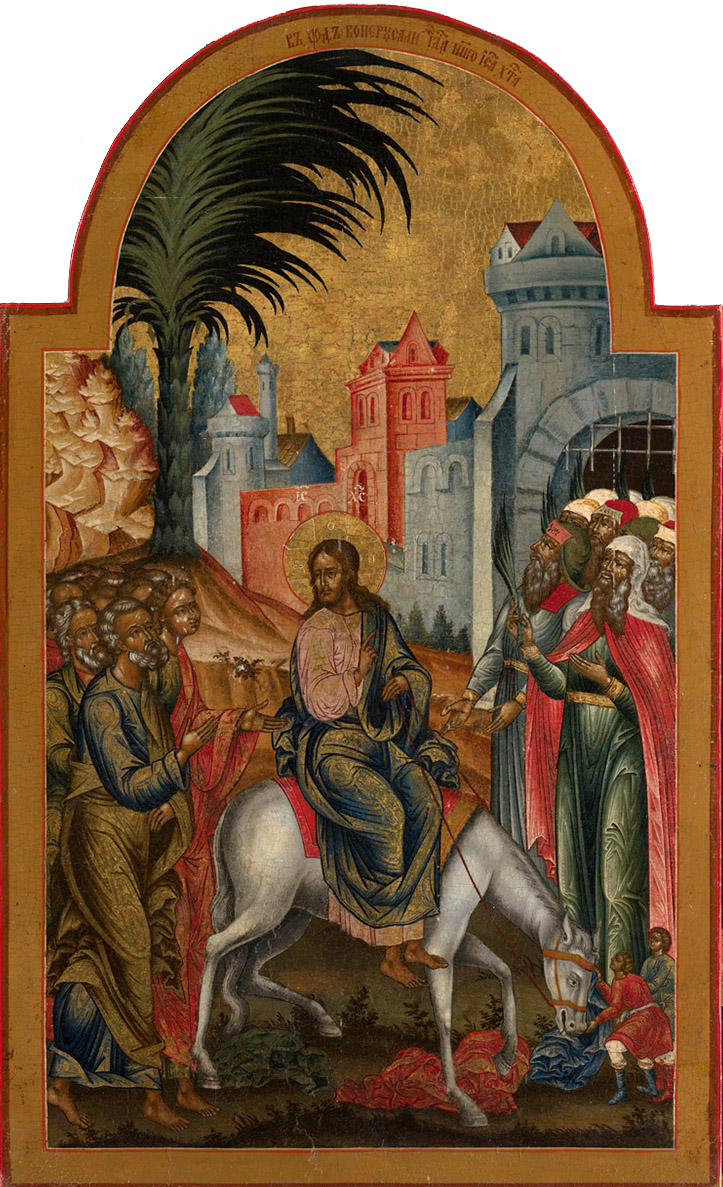 * 97. A PAIR OF ICONS DEPICTING THE ENTRY INTO JERUSALEM AND THE DESCENT INTO HELL
YAROSLAVL, LAST QUARTER OF THE 18TH CENTURY

Each 71.1 by 43.2 cm.
40,000-50,000 pounds


This pair of icons are rare and particularly fine examples of the art from the late 18th century. Judging by the shape of the panels, they originated from the Church Feasts Tier of a very large iconostasis. The vaulted shape of the Feast Tier icons became popular in the late 18th century, when the primitive groove-and-slot structure of iconostases was superseded by a more complicated system allowing the use of baroque woodcarving. The iconography of both icons is based on the works of the late 17th-century Armoury masters, who borrowed many details (such as the palm trees and some architectural details) from Western European woodcarvings. The Descent into Hell is particularly interesting, because it takes place deep down in the very Mouth of Hell, and the throng of the Righteous, awaiting the coming of the Saviour, are already shown with haloes, which is very unusual. Christ is depicted inside the mandorla's eight-pointed star, which is reminiscent of the iconography of Christ in Majesty and is connected with the symbolism of Sophia the Divine Wisdom; on either side of Him there are the Forefathers craving salvation, placed behind Adam, and the Foremothers, following Eve. The Gates of Hell, lying broken under the Saviour's feet, are given realistic form and design; the curving text-bearing scrolls are also rendered with the same realism.

Although the two icons closely resemble each other, they were apparently painted by two different masters, both of whom demonstrated exceptionally high professional and artistic level. The Entry into Jerusalem appears more figurative; the faces, heavy fabrics, and chiaroscuro effects are rendered with greater softness and volume. At the same time, the icon-painter who created the Descent into Hell proves himself as an outstanding draftsman: his calligraphically precise lines are shown in the faces and the folds of the robes, connecting the traditional icon-painting technique with the principles of academic oil painting. Bright primary colours, typical for classical art, are reminiscent of the best examples of secular Russian paintings of that period. The graphic distinctiveness in the depiction of the robes and the special manner of rendering of the mountains and faces connect these two panels with a number of icons made in Yaroslavl in the last quarter of the 18th century. This confirms the origin of these two icons and makes them of extremely high artistic importance.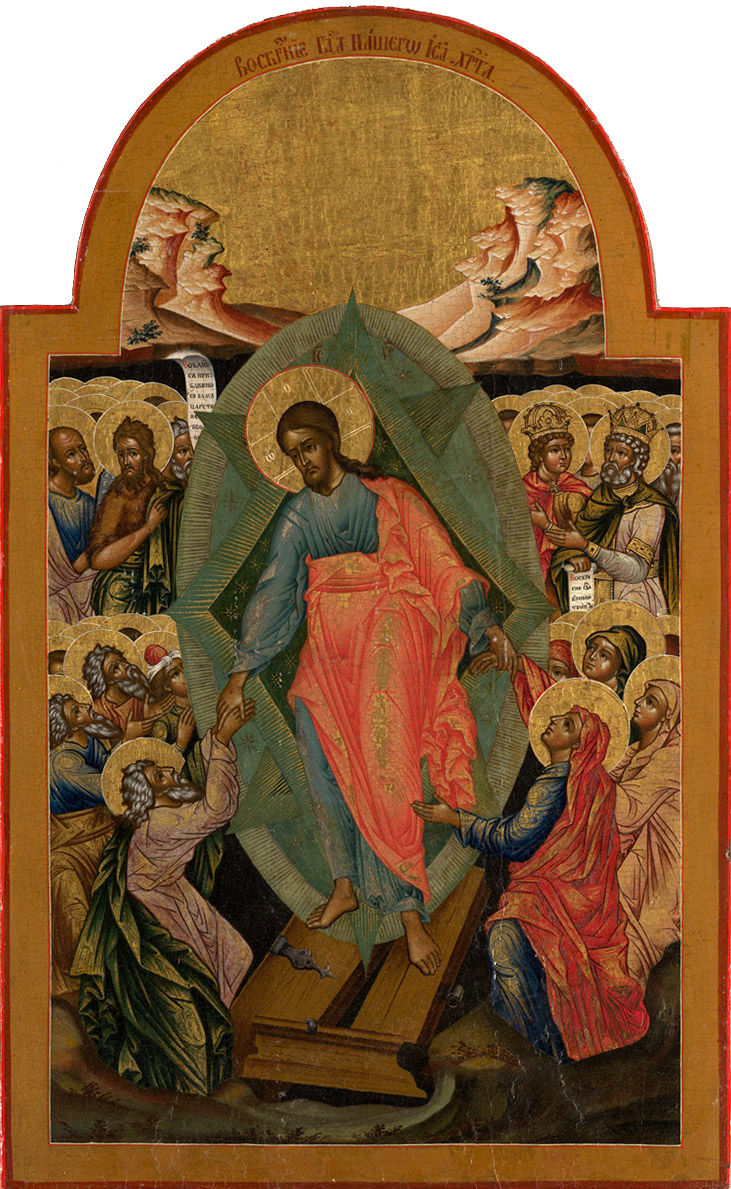 ---
Notes on symbols:
* Indicates 5% Import Duty Charge applies.
Ω Indicates 20% Import Duty Charge applies.
§ Indicates Artist's Resale Right applies.
† Indicates Standard VAT scheme applies, and the rate of 20% VAT will be charged on both hammer price and premium.