6 June 2018 Russian Art Auctions
6 June 2018
---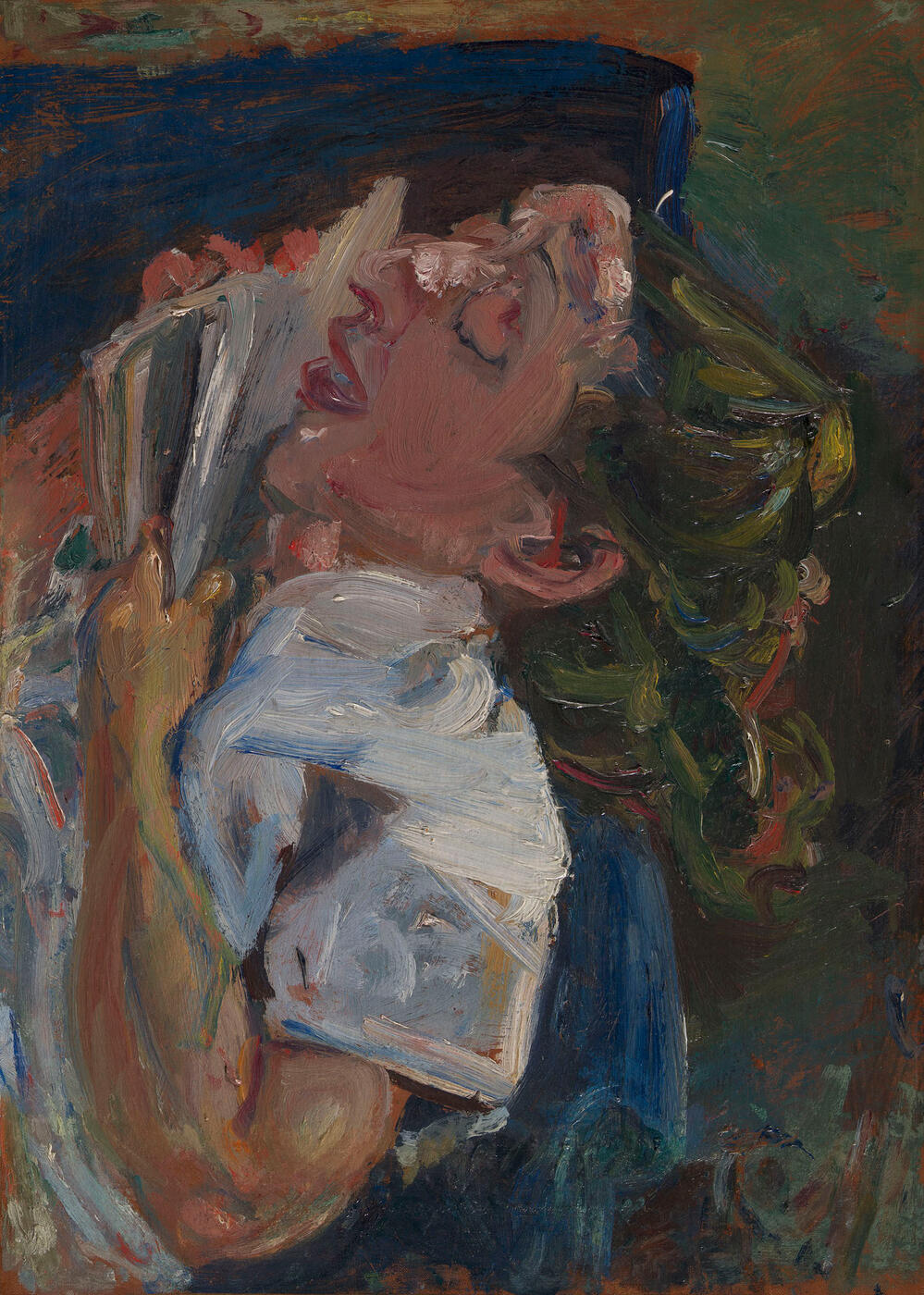 * 25. SOUTINE, CHAÏM (1893-1943)
La liseuse endormie, Madeleine Castaing .

Oil on canvas, 57 by 41.5 cm.
300,000-500,000 GBP

Executed c. 1937.

Provenance: Acquired directly from the artist by Marcellin and Madeleine Castaing.
Collection of Madeleine Castaing.
Impressionist and Modern Art Day, Sotheby's London, 20 June 2006, lot 340.
Important private collection, Europe.

Exhibited: L'Or des années folles, 1918–1930, Grand Palais, Paris, 8 February–5 March 1979.
Chaim Soutine, 1893–1943, Westfälisches Landesmuseum für Kunst und Kulturgeschichte, Münster; Kunsthalle, Tübingen; Hayward Gallery, London; Kunstmuseum, Lucerne, 1981–1982.
Soutine, 1893–1943, Galleri Bellman, New York, 6 December 1983–28 January 1984.
C. Soutine, XXXIe Salon de Montrouge. Art contemporain, peinture, sculpture, dessin, Centre Culturel et Artistique, Montrouge, 1986.
Chaim Soutine, 1893–1943. I dipinti della collezione Castaing, Galleria Bergamini, Milan, March–April 1987.
Soutine, Musée de Chartres, Chartres, 29 June–30 October 1989, No. 69.
Chaim Soutine, Galerie Thomas, Munich, 1 April–30 May 2009.

Literature: M. Ochse, "Retour de Soutine", Jardin des Arts, Paris, No. 218, May–June 1973, p. 9, illustrated.
Exhibition catalogue, J. Monneret (ed.), L'Or des années folles, 1918–1930, Paris, Société des artistes indépendants, 1979, p. 28, No. 19, illustrated.
Exhibition catalogue, Chaim Soutine, 1893–1943, London, Arts Council of Great Britain, 1982, No. 90, illustrated with incorrect orientation.
Exhibition catalogue, Soutine, 1893–1943, New York, Galleri Bellman, 1983, No. 19, illustrated with incorrect orientation and size.
Exhibition catalogue, C. Soutine, XXXIe Salon de Montrouge. Art contemporain, peinture, sculpture, dessin, Montrouge, Centre Culturel et Artistique, 1986, No. 27.
Exhibition catalogue, F. Porzio, Chaim Soutine, 1893–1943. I dipinti della collezione Castaing, Milan, Galleria Bergamini, 1987, No. 15, illustrated and listed.
Exhibition catalogue, Soutine, Chartres, 1989, p. 303, illustrated; p. 302, No. 69, listed with the date 1940.
M. Tuchman, E. Dunow, K. Perls (eds), Chaim Soutine. Catalogue Raisonné, Cologne, Benedikt Taschen, 1993, p. 760, listed; p. 763, illustrated.
Chaim Soutine. The Passion of Painting, Munich, Galerie Thomas, 2009, p. 134, illustrated and listed.
M. German, Khaim Sutin. 1893–1943, Moscow, Iskusstvo–XXI vek, 2009, p. 309, illustrated and mentioned in the text; p. 357, listed.
K. Carl, Chaim Soutine, London, Parkstone International, 2015, illustrated.

Chaïm Soutine's La liseuse endormie, Madeleine Castaing, now offered for auction, the portrait of a close friend, the collector and the artist's patron, Madame Madeleine Castaing (1894–1992), is one of the artist's most expressive portraits. It was painted in the second half of the 1930s, when the relationship between Soutine and his model — who was to become a wellknown bohemian antique dealer, interior designer and was, according to Picasso, "the most alluring" woman in Paris — was already so friendly and enduring that it did not presuppose the traditional official distance between the artist and his patron.

They first met in the 1920s, when a wealthy couple Madeleine and Marcellin Castaing — lovers of painting and passionate collectors, who had already a collection, which included works by Modigliani, Rouault, Picasso, Gris and Léger — saw some of Soutine's works and began to track them down. The Castaings' support, which remained with Soutine until his dying day, gradually brought them closer together, and after the death of Léopold Zborowski, the artist's long-time dealer, Madeleine Castaing personally looked after Soutine's affairs. From 1930 to 1935, the artist spent his summers at the Castaings' home on their Lèves estate near Chartres. It was here that he painted his masterpieces Woman Entering the Water (1931; after Rembrandt's Woman Bathing), Siesta (1934), Child in Blue and Chartres Cathedral (1934).

Madeleine Castaing posed repeatedly for Soutine both in his workshop near the Parc Montsouris and on her estate. Soutine trusted her implicitly, and she alone was allowed to observe his work in progress. As she once put it, "I am the only person he could bear when he was painting and even when he was pondering the idea for a picture. I was the only person whom he asked for advice about a model or subject." It comes as no surprise that it is one of the portraits of Madeleine Castaing, dating from 1928 (The Metropolitan Museum of Art), that marked the pinnacle of the artist's portrait painting. She was later to recall: "I would often sit for him. I could not let slip a single unnecessary word or say anything that disturbed his thinking. A simple phrase might infuriate him. I remember his reaction when, without having the slightest wish to belittle his talent, my husband was trying to find some spiritual connection between one of his latest works and Renoir. Was Soutine aggrieved, or did he sense some affinity himself? But in his anger, he tore up his work anyway."

The main feature of the artist's interpretation of the image of Madeleine Castaing in this portrait is her almost grotesque appearance. Having dozed off while reading a book, she has let her head fall onto the cushioned edge of the couch, possibly in the blue sitting room at her Lèves estate, which was commandeered by the Nazis in 1940, and has pressed the book to her face on an unconscious impulse. We can see neither the female figure nor the couch as a whole, but only this strange viewing angle in a very narrow vertical section. The upward motion of the disproportionate arms and the pointed nose make the face of the sleeping woman resemble a frightened bird. A large nose, eyebrows raised in surprise, wide, red, half-parted lips and huge eyes covered by bulging eyelids stand out on her thin, highly expressive and temperamental face, seen in profile with taut, smooth cheekbones. Hidden drama and nervous tension are also encapsulated in the canvas's colour scheme: they cry out from the striking juxtaposition of the intense dark-blue, white, pink and yellow colours.

The fair, straw-coloured turmoil of Madeleine's hair, tossed back beyond the couch, is echoed by the yellowness of her left arm with its dark-blue ropelike veins. The deliberately distorted proportions of the vaguely delineated real-life features, the bright blotches on the face, the grimace of a troubled sleep and the actual angular nature of the composition give rise to a feeling of overabundant expressiveness. One can sense a poignancy and insecurity in the model. The spontaneity of execution, the outward passionate improvisation and the chromatic colouristic movement of the background, all augmented by the vividly expressed individuality of the lady's appearance, make the portrait so memorable and significant.

La liseuse endormie, Madeleine Castaing provides a clear illustration of why the art-loving Madeleine Castaing, who had an extravagant taste, her own inimitable style and artistic flair, particularly cherished the portraits of her that were painted by Soutine. It is precisely when looking at this canvas that one can appreciate the accuracy of Élie Faure's judgment of the artist, when he spoke of his "supernatural expressiveness of visible life".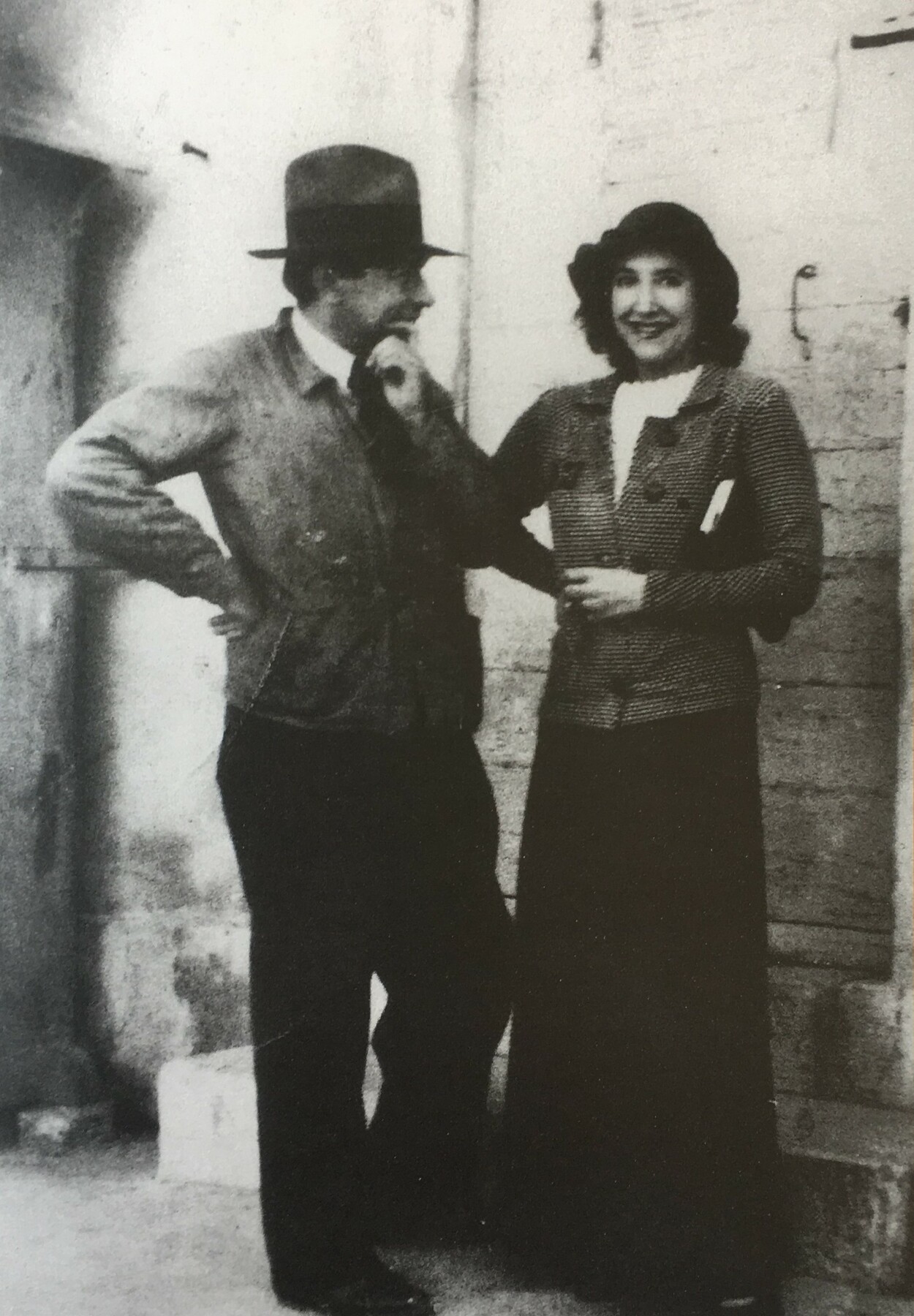 ---
Notes on symbols:
* Indicates 5% Import Duty Charge applies.
Ω Indicates 20% Import Duty Charge applies.
§ Indicates Artist's Resale Right applies.
† Indicates Standard VAT scheme applies, and the rate of 20% VAT will be charged on both hammer price and premium.